Searching for local movers?
Looking for the best moving companies for house shifting in Gulshan, Bangladesh?
Looking for an international moving business?
Search for the best house shifting service in Gulshan only with Majhar Packs & Shift. We provide a full range of house moving services. Trusted, verified service providers for Car Transportation, Home Search, and Packers and Movers are available.
Moving is stressful, no matter what reason. It's one of the most anxious tasks you will ever face. You might think moving is easy, and you can do it yourself, but you are in for a bumpy ride. Planning, pre-planning, and post-planning are all necessary for moving. Therefore, it is best to create a checklist and follow it. We will simplify house shifting services only for you. It would be best if you prepared for your move at least eight weeks before the move date to ensure a smooth transition.
Majhar Packs & Shift provides complete house shifting service in Gulshan that ensure no stress during a move.
These documents cover all stages of moving and provide you with peace of mind.
Start your house relocation by searching for a house to rent or buy in your new area or city. A trusted team of realtors can quickly and efficiently find it for you.

 Rent furniture, appliances, and vehicles in your new area.

Trusted Majhar Packs & Shift for a house shifting company in Gulshan to move you from 200 locations in Bangladesh. We offer packing and moving services for local house shifting, city home shifting, and international moving. You can get free quotes and reviews about movers and packers to help you make informed decisions regarding home shifting.

Majhar Packs & Shift provide top-quality house shifting services in Gulshan using car transport service will help you safely shift by truck, pickups, car, bike, or SUV. We have movers who are experienced.

We have a facility for storing household goods that you don't use often but are too valuable to throw away. Reduce clutter and improve your living space.

Please take advantage of our home shifting services to make it easy to move into your new house. Search for maids and plumbers to save time and hassle.

Finally, if your goal is to relocate your office or business, you can explore our Office Shifting services at Gulshan.
How to find a professional house shifting company at Gulshan, Dhaka
Where would you like to relocate your home or office?
Move to a local home in Gulshan.
Move your house from one Bangladeshi city to another. Get instant estimates from reputable packers and movers in your area
Compare prices from movers. Compare the profiles of packers and movers, as well as ratings and reviews.
Pick the packers or movers that best suit your needs and budget
Online booking and tracking of your move
Majhar Packs & Shift guarantees against damage or delays in moving your items.
Trusted house shifting moving services for your relocate
Are You looking for Best Reliable Movers and Packers Services in Gulshan? Contact Majhar Packs & Shift for a better experience. We maintain time, On time shifting, and Fast shifting plans.
 Why would you choose to move with an unknown moving company? First, you shouldn't risk the loss or damage to your most precious household items.
Why should you have to endure delays from a moving company? We provide the complete moving services. Why choose to use half of the moving company when you can get them all?
Why are we the best and most cost-effective packers and movers?
It isn't easy to find the right packers or movers, as there are many options available in every Bangladeshi city. Take a look at a few important points.
For professionals:
Professionalism is essential from the very first contact. A public platform should be in place (website with email and phone number). A good online inventory collection system that is technology-based is essential for professional moving companies in this technologically-first era.
Teams of trained personnel:
Shifting service personnel should have proper training in packing and etiquettes. They should also be well-intoxicated and not be drunk. All necessary equipment must be available on the day of the relocation.
Quote shared is final:
All charges should be included in the shared quote. It is important to confirm that the shared quote is final and there are no additional charges. You can request an invoice from the company after the move is complete to be certain.
Review:
Customer can read reviews on social media to ensure that you hire the best mover and packer. Clients can also verify the validity of your choice by doing a Google search on the news about the vendor. You must read real customer testimonials about their service experience and complaint resolution.
Post-move complaint resolution:
Non-branded movers are less likely to respond to calls after a problem has been resolved and payment has been made. It is important to hire a branded moving company that offers customer-centric services such as post-move customer care and settling-in services. You want to make relocation easy.
Insurance:
To avoid hassle later, you must insist on shipping damage coverage. To ensure smooth damage care in the event of any damage, we declare the correct value.
Communication:
Professional packers and movers should have a good feedback system.
Packing:
We ensure proper packing of all your items.
Transparency:
All communications should be recorded. You should always be able and reachable by the mover for any questions or clarifications.
The team:
You should feel comfortable interacting with the mover team at all times. Trust your gut feeling and do extensive research to eliminate all the moving headaches.
Color-code your personal luggage:
The movers will pack most of your stuff for you, but it is your responsibility to pack your personal belongings. We will color code or write down the contents of each box. This will make it easier to unpack.
Before you leave, make sure to check the house again:
Make sure to lock the doors when you leave the house and give the keys to the landlord or the next owner. Keep the keys safe if you are still living in the house.
Moving can be stressful. Moving can be stressful, but if done correctly, it can be an unforgettable experience for all involved. They are experts in the field and will be there to help you if you have any problems. Majhar Packs & Shift put forward a range of services to help you in Smart Home Move.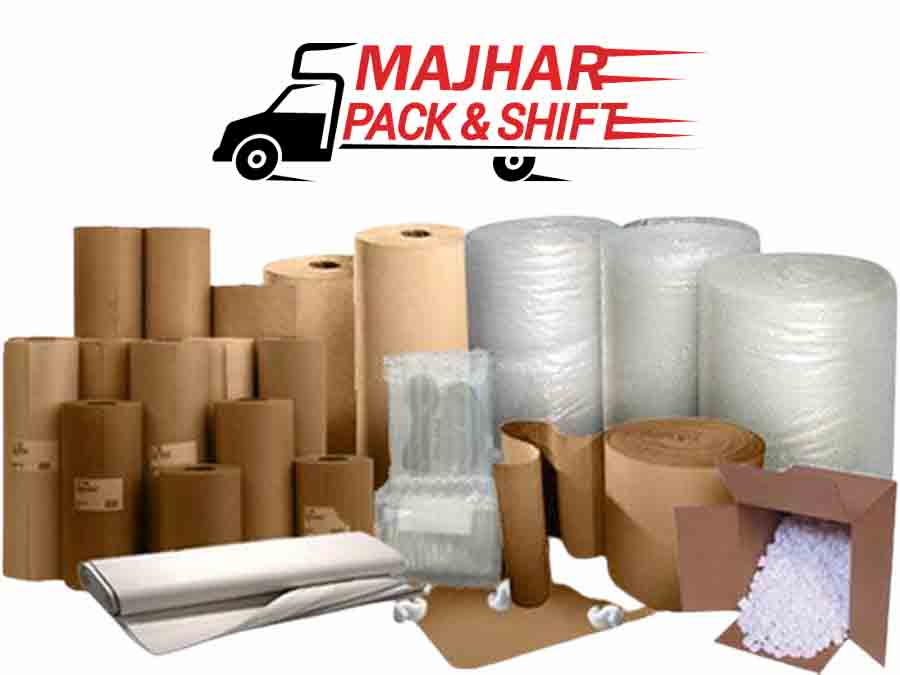 Affordable House Shifting Service in Gulshan
World-Class Relocation & Logistics House Shifting Services at Gulshan. Children can find it difficult to adjust to moving to a new place. The transition can be made across states/Cities or throughout the country. It is stressful for children because they must break off all the emotional attachments that they have with their most intimate environments, which are the spaces within the home they call home. Moving across greater distances or requiring children to leave their community of friends or family is more stressful than moving within the same neighborhood. We offer top-quality Household and Luggage Packing Services.
Majhar Packs & Shift are the leader in house shifting services in Gulshan, Bangladesh, with their flagship company. We, are industry pioneers, are also known for setting the industry benchmarks through its innovative concepts of Portable Home & Perfect Box that have significantly improved the safety, functionality, economy, and efficiency of moving homes. We Always Try to Stand by Our Clients and Support Them in All Their Shifting Requirements.
Benefits of home shifting services
The container will not allow you to move any of your goods. The Portable Home unit can easily be lifted together and attached to any base vehicle. It is possible to transport the unit without permits, and it will be delivered at the agreed time.
Our moving team includes both expert packing teams and experienced truck drivers who have been trained in safe-driving techniques, furniture handling techniques, and safe-shifting.
Because we are experts in packing to avoid any damage, we can offer the best value.
Portable Homes are sized according to the goods. They fit into the truck very well. There is no need to buy a full truck.
Claims – Immediate Settlement
Perhaps we are the only company in Bangladesh that can settle claims for household goods movements, if any, in case of an unforeseen circumstance.
Each member of our team has the right qualifications, is disciplined, and is fully committed to achieving and maintaining a lasting relationship. We provide a high level of service that efficiently and effectively helps ensure your assets are transferred safely and without worry.
Are you looking for the best house shifting services near me? We provide the best house shifting service in Gulshan, Bangladesh, near your preferred location.